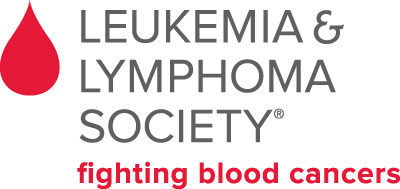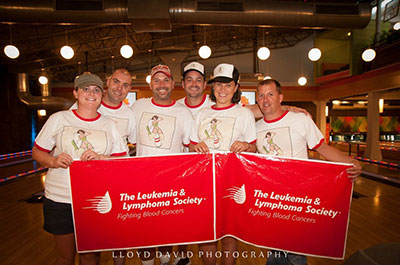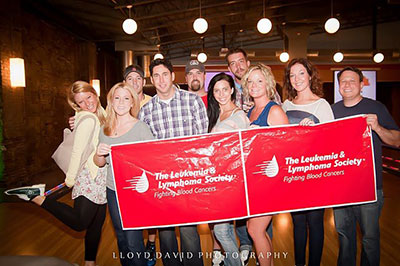 The organizers of The Dude Hates Cancer are proud to raise money for The Leukemia & Lymphoma Society, an organization that has always been and continues to be at the forefront of the fight against cancer. Here's some info on LLS, taken from their website:
The Leukemia & Lymphoma Society (LLS) is the world's largest voluntary health organization dedicated to funding blood cancer research, education and patient services. LLS's mission: Cure leukemia, lymphoma, Hodgkin's disease and myeloma, and improve the quality of life of patients and their families.

Since its founding in 1949, LLS has invested more than $815 million in research specifically targeting blood cancers.

The Leukemia & Lymphoma Society, which changed its name from the Leukemia Society of America in 2000 to reflect its commitment to curing all blood cancers, is proud to be playing a major role in the fight against leukemia, lymphoma and myeloma. Since that time LLS has been developing new initiatives that have strengthened the organization's role as the leading private funder of blood cancer research and provider of programs for patients and their families.

…The commitment to cutting-edge science has contributed to an unprecedented rise in survival rates for some blood cancers. The relative five-year survival rate for people with leukemia, for example, nearly quadrupled in the past 48 years. Hodgkin lymphoma is now considered one of the most curable forms of cancer, thanks to radiation, chemotherapy or a combination of the two.
While research funded by LLS has allowed for tremendous progress in the treatment and survival rates for blood cancers, much more work needs to be done! Consider these facts:
Approximately every four minutes one person in the U.S. is diagnosed with a blood cancer. Every ten minutes, someone dies (this statistic represents nearly 145 people each day, or six people every hour).
Leukemia causes more deaths than any other cancer among children and young adults under the age of 20.
Leukemia, lymphoma and myeloma will cause the deaths of an estimated 53,010 people in the United States this year.
The five year survival rate for myeloma is just 41 percent.
We hope you'll help LLS fight these diseases by participating in this year's "The Dude Hates Cancer" event.